Mecklencluster
Let's get ready to stumble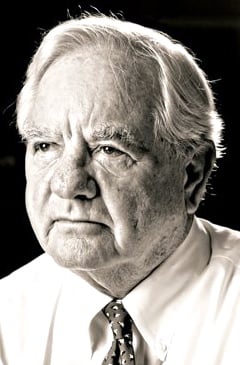 There might be something more to the latest Mecklenburg County commissioners' idiocy than ego and general thickheadedness. You'd think your elected officials might have the decency to act a fool over matters of substance — the revaluation, say, or the overhaul of DSS.
Alas, knowing these folks, I doubt it. Sounds like the same old song and stumble from Mecklenburg's Democratic Party, a group that seems determined to fulfill all the tired tropes about the Dems — disorganized, peevish, hyperemotional, schlemiel and schlemazel at the same meal and spilling soup all over the damn place — and add some colorful details to the caricature.
At the very least, we have a simple case of a forceful Pat Cotham bumping up against an equally headstrong Parks Helms, with a Jennifer Roberts-Harold Cogdell flareup just to charge the air further. Cotham and Helms have had years of proximity and prominence in county Democratic politics to build up some animus; Pat's ex-husband, John, used to chair the county party, and their daughter, Tricia, was just re-elected to her third full term in the N.C. House.
Helms, meanwhile, has been one of the public faces of Mecklenburg Democrats for decades, and he has a habit of dispensing advice when it's not necessarily wanted. Still, it all would've stayed at the Country Club if Vilma Leake hadn't decided to conclude Tuesday's commissioners' meeting by being Vilma Leake.
Same as it ever was, in other words. "I'm working with the Republicans," Cotham snapped. "All these problems have made us gel real fast." I wonder how much of his keister Bill James has laughed off.