UPDATE: N.C. Attorney General's Office Investigating 12 Complaints Against EatWorkPlay CLT
Willy Wonka Gala, Charlotte Passport Card mentioned in filings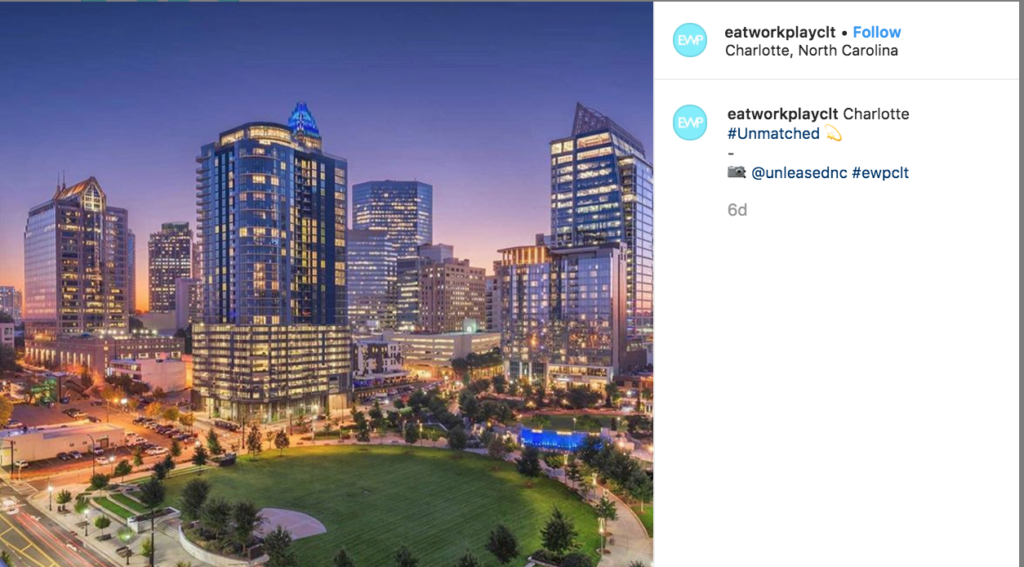 UPDATE: Since this story was originally posted, the number of investigated complaints has doubled.
---
The North Carolina Attorney General's Office is investigating six claims from Charlotte-area residents against EatWorkPlay CLT and its founder Davon Bailey. These complaints state that the online lifestyle guide took hundreds of dollars for tickets to its postponed gala and the Charlotte Passport Card program and never delivered on advertised promises or refunds.
The Consumer Protection Division, which investigates fraud claims, received the first complaint Saturday and the latest on Wednesday. Five of which were from Charlotte residents and one from Salisbury. The office sent copies of the complaints to Charlotte magazine today at our request.
It's been almost eight weeks since EWP announced that its second annual gala would be postponed from Nov. 2 to 2020 at an unknown venue. (The initial venue, Camp North End, said on Nov. 26 that it was no longer the venue.)
Guests who paid between $65 and $2,000 for a table to attend haven't received any correspondence from Bailey or EWP in weeks and requests for refunds have gone unanswered, according to two complaints filed.
"I have not received any communication from the company since 10/31 regarding my refund and have not received a refund … as of … 12/10/19," a complaint from Nicole Grayson stated.
Four complaints reference another EWP program, the Charlotte Passport Card, a $24.99 coupon book that promised access to local businesses like Eddie V's, Portal CLT, TrueREST Float Spa, and Raffaldini Vineyards. As Charlotte magazine previously reported, only TrueREST said they agreed to participate (Raffaldini did not respond).
Passports were promised to consumers in early November. These complaints note repeated attempts to get in touch with Bailey and EWP through Instagram and email. One, from Roni Neumann of Charlotte, includes an email from EWP on Nov. 9, which details instructions for retrieving the Passport.
"The time has come for pick-up locations of your Charlotte Passport Card," the email states. It later includes two locations with 30-minute time periods to pick up the Passport within the next two days: "Freedom Park near the bridge" from 2 to 2:30 p.m. on Nov. 10 and "First Ward Park near the fountains" from 5:45 to 6:15 p.m. on Nov. 11.
After receiving this email, Neumann responded to EWP that it "was the dumbest thig (sic) I had ever heard. they were to be mailed." Neumann and the three other individuals who filed complaints against the Passport never received the coupon book. At least two of these individuals have disputed the charges with their credit card companies, and one individual, Clint Beavers of Salisbury, said he received word from EWP on Dec. 10 that it would process his refund within 10 business days.
The Attorney General's office has reached out to Bailey in regards to two of the six complaints—one about the Passport program on Dec. 10 and one about the postponed gala on Dec. 12. In the letters, Bailey is asked to respond within 15 business days.
Earlier this week, EWP's website appeared to be disconnected; its Instagram account disabled comments, but recently posted a picture of Charlotte's skyline on Dec. 6.
These complaints aren't the first time EWP has fallen short on promises. As detailed in past investigations, a majority of charities that have been advertised as benefactors for EWP's past events have not yet received promised funds from Bailey or EWP, including Seacrest Studios at Levine Children's Hospital, which was the benefactor of this year's postponed gala. Additionally, Broken Spoke, one of two venues from EWP's 2018 gala, sued EWP for more than $11,000 after it did not pay the event bill.
We'll continue to follow this story as it develops.