Pat McCrory's Open Wound
The governor's heartbreak and anger at watching a 'son' fall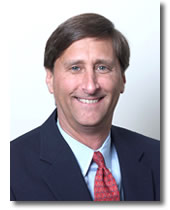 Gov. Pat McCrory's reaction yesterday to the arrest (and later resignation) of Charlotte Mayor Patrick Cannon on federal corruption charges was more than an expression of shock and bewilderment.
McCrory was livid—at the soiled reputation of his city and the office he held for fourteen years, and at Cannon himself, whom he's known since Cannon was a child. Whatever mistakes McCrory made as mayor—and whatever loathsome policies he's backing as governor—he's never been accused of this kind of sleazy, wad-of-bills-in-a-bag corruption.
He used the position of Charlotte mayor, which has little official power, as an extension of the city's economic development office—using his position and cachet to sell the city to developers and businesses. So how galling is it for him to see Cannon arrested by undercover agents posing as businessmen trying to build, literally, on the vibrant business climate McCrory helped create?
But there's something more at work here, something more deeply personal—and it goes beyond the longstanding ties between Cannon and the McCrory family, as the governor notes in the N&O video below.
One of the causes that's dearest to McCrory's heart—and I know this from having seen it in action and from talking to people, including those who can't abide him—is mentoring young people. He was a mentor to Charlotte youth for years; one of the most valuable but little-discussed city programs he initiated was the Mayor's Mentoring Alliance, an umbrella agency for the city's youth organizations that exists to this day.
By mayoral proclamation, January was National Mentoring Month in Charlotte. To mark the occasion, Cannon spoke to Big Brothers Big Sisters, an organization his mother had him join when he was 13:
Cannon remembers his excitement about becoming a "Little" being tempered by mild anxiety about how he would relate to someone he figured would be many years his senior. "I was looking forward to having someone to spend time with, but wondered who that would be and if I would click with that person," Cannon said. "It turned out to be a huge sigh of relief after he walked into the room and I saw that he was young. He looked like he was in college or fresh out. That was really good for me."
The impact of his relationship with his Big Brother, Phil, wasn't immediately clear to him but would prove invaluable. "I would describe my experience as a Little as being awesome," Cannon said. "Having someone who I could participate in extra-curricular activities with, someone I could talk to, take rides with, but more importantly, someone who was just willing spend time with me, was so important. Of all the things that money could have been spent on, the thing I wanted most was time. That's exactly the case today. Children aren't looking for someone to spend a lot of money. They just really want some time."
The "Phil" he refers to admiringly is Phil McCrory, Pat McCrory's brother, now a business consultant in Charlotte.
Pat McCrory has no children. It's not a stretch to see his mentorship efforts as a way to fill that void. And that, I think, is why the governor's reaction was so personal and heartfelt. "The wound is still open," McCrory said today at the ribboncutting for the new MetLife Retail Headquarters in Ballantyne, near Cannon's home. He's reacting as a father would. He's expressing a mix of anger and heartbreak at seeing a surrogate son achieve something great, something he described as his "life goal," follow the path McCrory cleared himself—and, less than four months later, throw it all away.