Plan Ahead: 11 Fun Things To Do in South Carolina's Old 96 District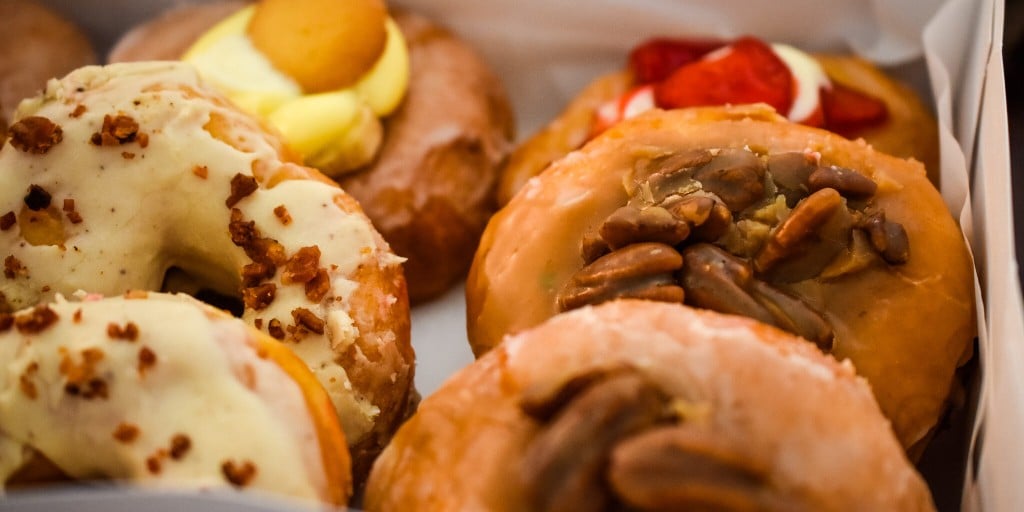 Although 2020 wreaked havoc on our grand plans for exotic vacations around the world, it did teach us to appreciate the beauty in exploring places in our own backyard—while social distancing, of course.
We also learned that road trips are the perfect option—whether traveling as a family, solo, or for a getaway with friends.
Hopping in the car and hitting the road opens you up to a new adventure. The Old 96 District, located in the northwestern region of South Carolina, is an easy drive from Charlotte, and it's filled with activities for any interest.
Planning ahead? Here are 11 fun things for you to do in the Old 96 District when you're ready to explore.
As one of the sites along the U.S. Civil Rights Trail, this stop pays homage to one of the era's most influential leaders. Learn about Dr. Mays' life in South Carolina and how he went on to become one of the greatest educators of our time. Visit his boyhood home at the site located in Greenwood, S.C.
Also in Greenwood is one of the last of its kind in the entire state, the 25 Drive-In Movie Theater. You can enjoy a movie under the stars and still have a fun socially distanced evening from the comfort of your car. They even have a food menu, so you don't have to worry about packing snacks.
From a stand at the local farmer's market to becoming a brick-and-mortar, this Due West, S.C., donut shop is a local favorite. At Mama's Sweet Shoppe, the menu changes daily, so you may be tempted to come back the next day just to try new flavors.
Old 96 District is home to Battle of Musgrove Mill State Historic Site in Clinton, S.C., and the Ninety Six Historic Site in Ninety Six, S.C. These battlegrounds feature interpretive waysides of the American Revolutionary War.
Take in the views as you also get a little "active" learning.
Want to hit the jackpot? You can get pretty close when you visit Diamond Hill, a 3-acre mine filled with the widest variety of quartz crystals, outside of Abbeville, S.C.
Known varieties include amethyst, smoky, skeletal (elestial), and even garnet quartz.
View this post on Instagram
Looking for fresh air and heart-pumping activity? With more than 250 miles of hiking and biking trails and 6 state parks, the Old 96 District's unique landscape is a nature lover's wonderland.
Hike, bike, walk, or camp lakeside—the various outdoor activities here offer a lot to be discovered. Check here for more info on the trails.
The Old 96 District offers nearly a dozen golf courses; all you need to do is choose your favorite.
You can even opt for a golf package that includes overnight accommodations at the only resort state park in South Carolina, Hickory Knob State Resort Park in McCormick, S.C.
If you didn't know such a thing existed, you're probably glad to know now. After you've hiked a few of the outdoor trails in this region, hit the BBQ trail to refuel.
Indulge in staples such as the Big Pig Sandwich at The Carolina Tavern, fall-off-the-bone ribs, and all the fixin's that make a well-rounded BBQ meal.
Did you know there's a National Wild Turkey Federation? Did you also know that its headquarters are located in Edgefield, S.C.?
As South Carolina's state game bird, wild turkeys were almost hunted to the point of extinction in the 1930s. The National Wild Turkey Federation holds an annual convention and other events each year pertaining to wild turkey habitat conservation and hunting heritage preservation.
For the 21-and-up crowd, we think you may enjoy this. Carolina Moon Distillery is a micro-distillery that mashes, distills, and bottles moonshine, whiskey, aged rum, and "fruit shines" in downtown Edgefield, S.C.
Tour the facility and then sit down to try some of the house-made spirits.
There are several antique shops across the area selling unique gifts, vintage furniture, and even artwork. You can also purchase pieces hand-crafted by local artisans—it's like taking a piece of the Old 96 District home with you.
To see all these interesting places and eat some really good food, you may want to make this a weekend getaway! Check out all the really unique and neat B&Bs and Inns in the Old 96 District.
Ready to plan your trip and make new memories in this unique nearby destination? Click here to explore more activities plus places to stay in South Carolina's Old 96 District.