The Agenda 21 Derangement
An SPLC report about a dangerous paranoia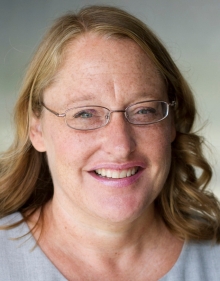 I was writing about Agenda 21 the other day in the context of the U.S. Senate race in North Carolina, how that non-binding United Nations resolution from 1992 has turned into a bogeyman for the far right wing—and how that paranoia has leached into mainstream politics.
Two days later, the Southern Poverty Law Center issued a lengthy report on Agenda 21 conspiracy theories and the threat they pose to American public life. Written by the SPLC's Heidi Beirich, it's titled "Agenda 21: The UN, Sustainability and Right-Wing Conspiracy Theory," and it's worth reading.
In sum, certain organizations and figures on the American far right—the John Birch Society, The Heritage Foundation, Phyllis Schlafly, and Glenn Beck among them—have taken a set of international guidelines and suggestions for sustainable development and turned it into a kind of tree-huggers' Mein Kampf. In their heads, it's an outline for world domination and the end of cars, private property rights, capitalism, America, and freedom itself.
Seriously. It's nutty as hell, but the intensity of the belief in a segment of the GOP base has forced the Republican Party to sign off on the craziness (from a Republican National Committee resolution adopted Jan. 13, 2012: "[T]he Republican National Committee recognizes the destructive and insidious nature of United Nations Agenda 21 and hereby exposes to the public and public policy makers the dangerous intent of the plan …"; it's the third one down). A host of familiar names have fallen into line, including Newt Gingrich, Ted Cruz and, as Sue Sturgis of the Institute for Southern Studies observes, Pat McCrory.
(I'm going to assume most mainstream Republicans are merely pretending to believe the Agenda 21 stuff to court votes. That may be a mistake, but I'm going to assume it anyway.)
"Agenda 21 is not a treaty," Beirich writes. "It is not a legally binding document. Even its recommendations do not come from the top down, but are meant to encourage local communities to come up with their own solutions. It does not have the slightest power to force anyone, American or otherwise, to do anything at all." Yet a delusional reaction to it is not only poisoning our politics—it's undermining our ability to prepare for a future that might be worse than even the Birch Society can envision. "This," Beirich says, "is the real danger surrounding Agenda 21."