The Great Immigration Tug-of-War
A historic speech and a nod toward reform go only so far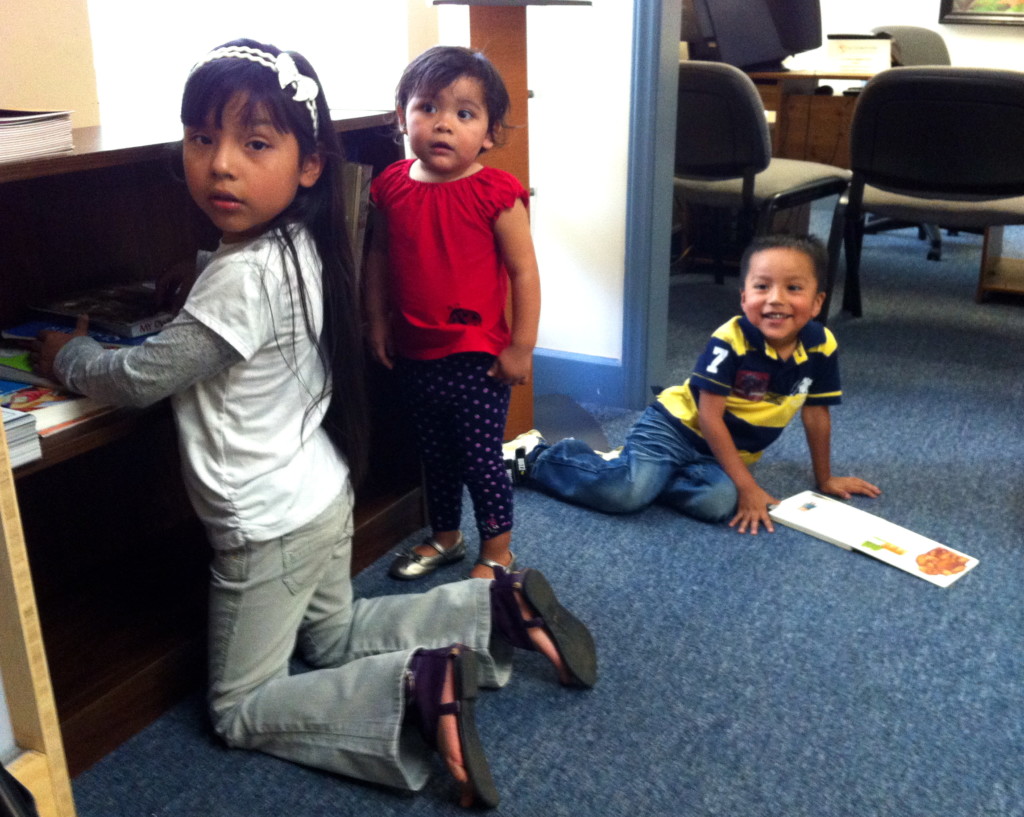 The morning after the first keynote speech by a Latino politician in Democratic Party history, Evon Perez, a 21-year-old from Puebla, Mexico, brought her two children to the Latin American Coalition on Central Avenue to learn how to apply for assistance from a local food pantry. Perez is unemployed and speaks little English. Here's how much San Antonio Mayor Julián Castro's speech — about his own immigrant story, a kind of "Dreams From My Grandmother" — meant to Perez: She knew vaguely about the DNC, had heard Castro's name mentioned and knew he was "one of the politicians," as she told me through a translator. That was about it.
Not that anyone should expect poor immigrants just trying to survive to dance in the streets because "one of their own" crossed a largely symbolic line. But something else was tamping down the mood at the LAC, a nonprofit that provides community services, education and advocacy for the large Latino population in East Charlotte: The uneasy relationship between that community and an administration it supports strongly with its votes but not its hearts, at least not fully.
This administration, after all, has deported more than 1.1 million immigrants, more than any since the 1950s. The administration's early embrace of the U.S. Immigration and Customs Enforcement program Secure Communities — designed to identify and deport illegal immigrants who commit violent crimes — has rankled, mainly because the dragnet is catching plenty of low-level and non-offenders as well. (Charlotte has a special tie to Secure Communities, a companion to the controversial 287(g) program that gives local law enforcement the power to enforce federal immigration laws. Mecklenburg County commissioner and former Sheriff Jim Pendergraph was the first sheriff east of California to embrace 287(g), which catapulted him into an ICE position he resigned after less than a year.)
The DREAM Act, introduced in 2001, remains a bill. Comprehensive immigration reform, which President Obama pledged to address in his first year, has gone unaddressed in his term. Obama announced in June that his administration would allow illegal immigrants who came to the U.S. as children to stay and work for up to two years without fear of deportation. That eased the strain. But Obama admitted that the policy change — reflected even in its name, "deferred action" — is a temporary measure pending genuine immigration reform. And there seems little doubt that the motive behind deferred action is, shall we say, less than pure.
Obama still enjoys strong support among Latinos in polling numbers, but once you dig an inch or so down, you discover much of the "support" is tepid at best. See the quote in the seventh paragraph of this Los Angeles Times story from the DNC this week: "People feel like one party is attacking us; the other may be ignoring us, but at least we're not being harmed." Well, that must be reassuring. I heard the same sentiment expressed by LAC staffers Wednesday morning. "We feel like we're their ugly stepchild," one told me.
Then again … what are these folks supposed to do, vote Republican? It's a weird position for the Latino community to be in. "He's only done so much in his four years after making all these promises before he was elected, so then what?" said Armando Bellmas, the LAC's communications director. We were talking in his office Wednesday afternoon, after his return from a panel discussion at the McColl Center at which Castro spoke.
"What happens there? Does deferred action get bigger? Does that push the other party or Congress to act on comprehensive immigration reform of some kind? Maybe the DREAM Act itself? Who knows?" Armando said. "One side is a little bit more sympathetic to the immigrant cause than the other, obviously, and so we're rooting for whoever brings that pro-immigrant agenda to the table."
Armando's immigrant story carries a heavy load of ambiguity, too. His parents were Cuban. His father immigrated in 1957, before La Revolución, and became a staunch Democrat. His mother came over in 1960, post-Castro (Fidel, that is), and went Republican — although she recently became a Democratic-leaning independent. Born 43 years ago in Miami, Armando moved to Charlotte in 2003 — his wife's from here — and worked as a freelance photographer before taking the LAC job in 2011. So he understands the mental and emotional tug-of-war Latino immigrants endure in a nation, like the Democrats, that seems to welcome them only to a point.
"As a nonprofit, we don't take sides. But this party, this week, has been more sympathetic to immigrant issues than the Republicans," he said. "That said, there is the issue with the President's record deportations. But then there's deferred action, which is definitely a step in the right direction …
"On the surface," he concluded wearily, "there's all these mixed messages."