This weekend's Charlotte craft beer events (March 23-25)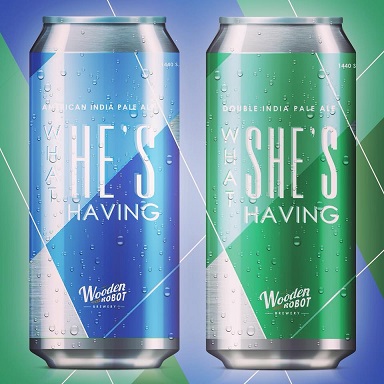 Yep, it's going to be another one of those weekends again in Charlotte craft beer. There are numerous releases, anniversaries and special events. Plan wisely and check out the details below:
FRIDAY
–Last year, NoDa debuted its "cookie beer" series, and the response was overwhelmingly positive – to the point that the brewery has decided to can these beers this go-round. Inspired by the always-delicious Girl Scout cookies, NoDa will have Samoan Blonde, Minty Thin Porter, Tagging-a-Long Brown and Lemon Shortbread Kolsch available both on draft and in a mixed-four pack Friday when the taproom opens at 2 p.m. There is a limit of one case per person on the cans, which will cost $15.99 a four-pack. And on Monday beginning at 2 p.m., NoDa will be offering flights of the cookie beers for $9, with $1 from each sold going to the Girl Scouts Hornets Nest Council.
–Celebrate six years with Salud Beer Shop beginning Friday at 6 p.m. Salud's anniversary taplist is always one not to miss, and they've already announced that it will include Founders CBS and Weyerbacher Sunday Morning Stout. Expect several more rare kegs as well. Farmhouse BBQ will be onsite for all of your food needs, with Vance Lin as the house DJ as well. And don't forget the annual champagne toast at midnight to honor the occasion.
SATURDAY
–It's been nine years since Olde Mecklenburg Brewery threw open its doors. Since then, Charlotte's longest-running brewery has seen expansion to a new site, a bigger distribution footprint and, coming soon, a new facility in Cornelius and taproom at Charlotte-Douglas Airport.
Olde Meck will ring in nine years with an all-day celebration Saturday from 11 a.m. to 11 p.m. As it has in the past, OMB is tapping its Anniversary Alt for the occasion. For this beer, think Copper, but a bit larger. Anny Alt carries a higher ABV and is a bit sweeter in flavor. Of course, all of your OMB favorites will also be on tap, and Family and Friends is headlining the event at 7 p.m.
–It's an all-day block party to celebrate Abari Game Bar's second anniversary, taking place inside and outside of the arcade bar in NoDa. This event will feature a huge slate of live music spread out over two stages. The main stage includes Flagship, Junior Astronomers, Bassh, Patois Counselors, Hungry Girl, Pullover, Chócala, TKO Faithhealer and Placeholder. On the side stage is Reaves, The Raineers and The Wilt.
Food trucks scheduled to appear include Casa, Rocky Top Barbecue and The Dumpling Lady. Abari is also raffling off a ton of prizes throughout the day, with raffle tickets costing $1 each. Admission to this event (which begins at noon) is $5 at the door, with some proceeds going to RescuedMe Animal Rescue.
–Unknown Brewing is officially unveiling its new taproom and rooftop patio as part of its 4.5ish Funk Fest Anniversary celebration. The event is free this year and will run from 1 p.m. to 10 p.m., and you can get the complete details on all things Unknown in an article I wrote the other day.
–Wooden Robot is set to debut its Kre8 Gastropub Saturday, and to celebrate, the brewery is canning two of its most popular beers. The new gastropub is adjacent to the brewery (you can get there through the back) and features a full menu, including loaded tater tots, smokestack chicken wings, lobster gnocchi, beer cheese, cheese and charcuterie plates, mussels, bao buns and cauliflower nuggets, among other items.
Inside the gastropub, you'll also be able to get cans of What He's Having and What She's Having for the first time. Four-packs of WHH (IPA) are $14 plus tax, while WSH (DIPA) are $16 plus tax. There is a one case limit per person for each beer. Kre8 will open at noon Saturday, with can sales immediately following.
–Barrel Culture out of Durham has been one of the most talked-about breweries in the Southeast over the past several months, and was by far a top highlight at Brawley's Black & Blue festival last weekend. If you were shut out on tickets and didn't get to go (truly, you missed out), you're in luck, as Barrel Culture bottled its special collaboration with Brawley's for a Saturday release at the bottle shop.
You'll be able to get bottles of Black & Blue Game Over beginning at 1 p.m. at Brawley's, and they will also be tapping a keg at 3 p.m. This is a blend of three separate barrel-aged beers, two of which were French saisons openly fermented in Spanish red wine puncheons then refermented with blueberries and blackberries, and the other a golden sour aged in red wine barrels (are your tastebuds watering yet?). Cost per bottle is $20 with a two-bottle limit. Only 160 bottles will be sold so if you do the math, you know not to be late to this one.
–In perfect timing for their Charlotte Magazine feature (shameless plug alert), Resident Culture is releasing two cans this Saturday at 1 p.m. Thunder Stud is an NE-style double IPA brewed first with Citra and Galaxy hops then double dry-hopped with the same. Finer Things is a Helles-style lager brewed in collaboration with Zillicoah Beer Company in Asheville.
Four-packs of Thunder Stud are $18.99 plus tax with a one case limit per person (only 75 total cases available) while Finer Things has a two four-pack limit, with cans costing $12.99 plus tax (only 25 cases of this beer will be available for sale). Resident Culture will begin handing numbers out at noon before cans go on sale an hour later.
–Triple C has two releases set for Saturday. The first is one of the brewery's more popular barrel-aged beers, The Force. This is a Belgian tripel aged for months in rum barrels. Triple C will have bottles of The Force available for sale, and it will be on tap as well. Also back on tap will be Crane City, a session IPA that was first released last year as part of the brewery's fifth anniversary block party. Both beers will be available when Triple C's taproom opens at noon.
SUNDAY
–The third annual Cookies and Crafts beer festival is taking place at Fillmore Sunday from 1 p.m. to 4 p.m. This event pairs your favorite Girl Scout cookies with local beers from the likes of Birdsong, Blue Blaze, Legion, Olde Mecklenburg and others. Tickets are $25 and can be purchased here.