What Justin Caldbeck Brought From Duke University To Binary Capital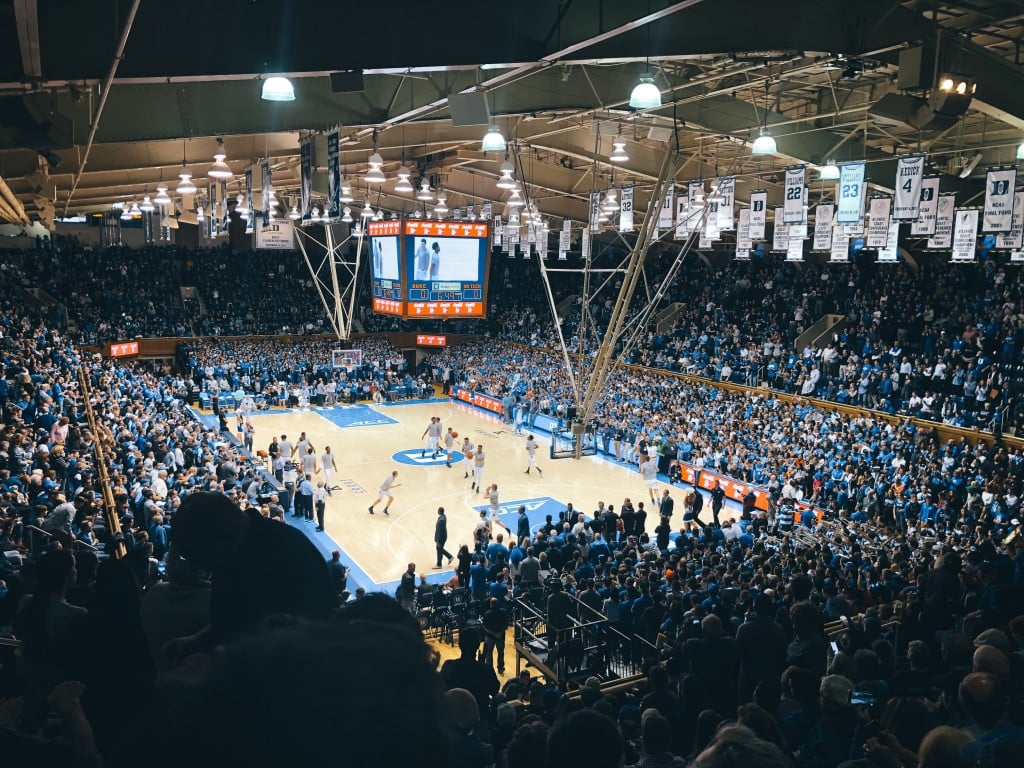 Justin Caldbeck has had quite an education.
After playing under the great Mike Krzyzewski at Duke University, Justin Caldbeck went on to found Binary Capital, an early-stage venture capital firm.
Since stepping away from Binary in 2017, Justin Caldbeck has been reflecting on a lot of the philanthropic efforts he's passionate about, as well as what he learned from Duke that was important at Binary. Now entering a new phase of both investing and giving back, Justin Caldbeck reflects on the lessons he's learned.
Community matters
Duke has one of the strongest communities in academia. Often criticized by outsiders who only see the heckling that happens at Cameron Stadium, an unmatched level of community is the backbone of Duke as a whole. It's about inclusion, diversity, and pushing things forward with a common goal.
For Binary Capital, Caldbeck explains, the idea was to take this foundation of constantly moving the needle forward but doing it for the sake of everyone.
Often, a community isn't just about having an idea of existence or belonging, but of having a purpose and mission. This involves a certain level of understanding where a company is at, where it's trying to go, and what it needs to reconcile with from the past.
The goal is for everyone to grow together, Caldbeck says, and whether it's the basketball team at Duke or in the board room at Binary, it's all about accountability.
How to be a leader
Another important lesson he learned from Duke is learning how to be a leader.
Caldbeck says people tend to look at leadership as a practice of constantly being the archetype of an alpha male, complete with a macho attitude, constantly barking orders. Instead, leadership is about listening, picking up the slack, and doing whatever it takes to get the job done.
Even if it's the most laborious, thankless job, being a leader is all about biting the bullet and getting it done for the greater good, he says.
Giving back helps our communities grow
One aspect of Duke University (as with many other older schools) is their drive and passion for philanthropy. Giving back is what keeps our communities strong, and it helps them grow into the future.
Firms like Binary Capital receive quite a bit of a return on philanthropic efforts, as it not only helps secure a better financial future, but it also ensures there's an investment into making the world a better place.
A lot of the philanthropic efforts at Duke deal with academia and the greater Durham area, which teaches us that the best place to start with philanthropy is what we're passionate about. For Justin Caldbeck, philanthropic efforts have included anti-sex trafficking, mentoring at-risk youth, the advancement of women in leadership positions, and 'second chance' charities for felons.
Work ethic wins
Make no mistake, Duke is a tough university. Considered one of the top universities, there was a certain level of work ethic required on and off the court.
People sometimes assume collegiate athletes are given the easy road, but after playing under a great like Krzyzewski, Caldbeck learned that nobody is expected to cut corners—another philosophy he brought to Binary Capital.
A great basketball player is a fast thinker. Like a jazz musician improvising with their band, there's a certain flow to the game that makes your brain work like a clock. Not only does that come with working hard in practice, but in challenging yourself with different disciplines across academia.
Your brain needs just as many different workouts (and rest) as your body does. All of this revolves around work ethic and how you challenge yourself to exercise all of your muscles.
A strong body leads to a strong mind
On the flip side, a strong body can also lead to a strong mind.
At Duke, the morning basketball conditioning before class always got Justin Caldbeck's brain in the right mood to learn and absorb information. A stressed body will have a harder time concentrating and paying attention, which is why it's imperative to treat your body right to have a sound mind. Doing so will help develop new strengths long into your career.
Never stop learning
No matter if it was Binary Capital or Duke, Justin Caldbeck always has been a student. Absorbing and learning as much as possible is always the goal, because, even if it's a cliche—knowledge is power for Justin Caldbeck.
Whether that's an in-depth analysis of a new trading algorithm or knowing that the point guard in front of you hesitates a little when jumping off their right back foot, any piece of information to get an edge is vital. That's why Justin Caldbeck never stops being a student.