Whither Clodfelter?
The present (and future?) Charlotte mayor, plus more aggravation for Pat McCrory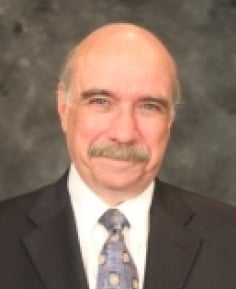 A three-fer as the cold rolls in …
Wait—I thought Dan Clodfelter wasn't going to run for mayor.
OK, so he didn't outright promise that he wouldn't when the City Council appointed him back in April to fill Patrick Cannon's seat. "I have said I don't have long-term plans to do this," he said then, which in retrospect should have been a sign. Minds can change.
Then again, several City Council members—including Mayor Pro Tem Michael Barnes—have said publicly that they predicated their vote for Clodfelter in April on his not running in 2016, and that Clodfelter agreed. Given that Barnes is likely to be a leading candidate for mayor if he runs, that sets up quite the interesting subtext for the 2016 Democratic primary for mayor.
For goodness' sake, can Pat McCrory just leave it alone? Is a 34-page response not enough?
So Associated Press reporter Michael Biesecker, who along with Mitch Weiss broke the McCrory-Tree.com story last month, asked the governor Monday if he had received a $171,071 stock payout from the online mortgage broker. McCrory said yes, acknowledging what was never in doubt. A smart public official says no more.
But the governor and his well-documented persecution complex couldn't let it rest. At this point, the only thing keeping this story alive is McCrory's tetchy inability to let it go.
North Carolina wants an auto manufacturing plant. Badly. During the same N.C. Chamber of Commerce luncheon at which he and Biesecker exchanged words, McCrory urged the General Assembly to make the funding of economic incentives their first priority for the session that starts a week from today.
So it had to sting when Mercedes-Benz announced Tuesday that it was moving its corporate headquarters and about 1,000 employees from New Jersey to, of all places, Atlanta (from the N&O):
The company selected Atlanta over several sites in North Carolina, including the Triangle, according to multiple media reports.
Mercedes-Benz will relocate to a temporary facility in Atlanta's Central Perimeter area while the company constructs a new headquarters that is expected to be completed by early 2017. The company plans to begin moving employees in July.
The move is expected to affect about 1,000 employees in New Jersey, where the company has had its headquarters in Montvale since 1972.
"Atlanta is a premier city which places us closer to our ever-growing Southeast customer base, our port in Brunswick, Georgia, and to Mercedes-Benz U.S. International, our Alabama manufacturing facility, which accounts for half of the vehicles we sell here in the U.S.," the company said in a statement. "For our employees, Atlanta offers a strong quality of life, terrific schools and wonderful cultural and recreational opportunities."
While economic incentives were certainly factors in the decision, quality of life for employees was in the mix as well. The biggest and best corporations want short-term incentives in the form of tax breaks and grants and long-term benefits in good schools, solid infrastructure, and vibrant culture. There's a lesson here, should anyone in Raleigh be prepared to hear it.