Why Carowinds WinterFest is a Must-Do This Holiday Season
New additions make this nightly event even more enticing for Charlotteans looking for the ultimate holiday experience.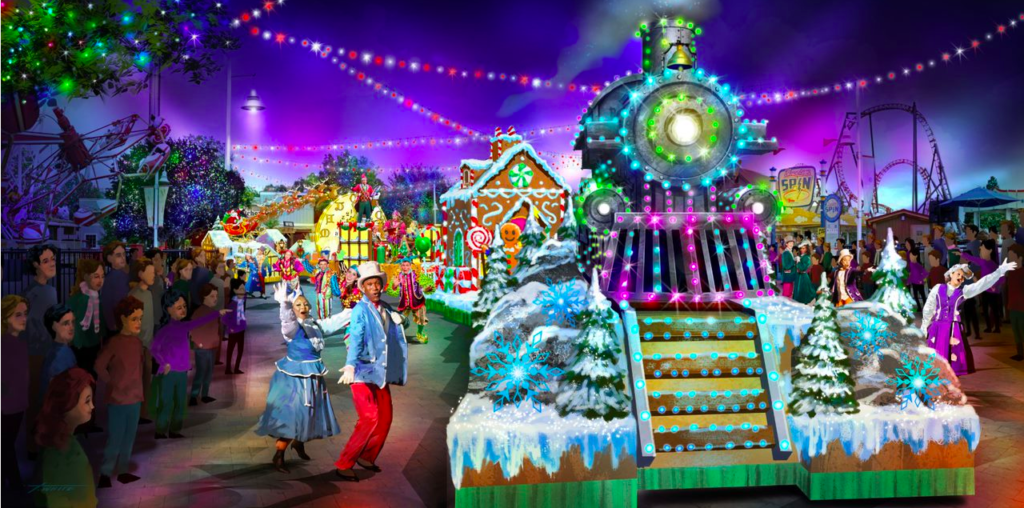 Carowinds WinterFest is already known as one of the area's most sought-after, immersive holiday celebrations. Packed with all the sights, sounds, tastes, and experiences of the holiday season, WinterFest lights up the N.C./S.C. state line with over 5 million shimmering lights, a 70-foot tree, world-class live entertainment, luscious treats, and fanciful activities for everyone. Given the past few years of fun, you may be wondering if WinterFest could possibly get any bigger, better, or larger-than-life for the 2019 holiday season.
Well, from the folks at WinterFest, "You bet your jolly elves it can!"
And you won't want to miss it.
Make reindeer tracks to Carowinds this holiday season for the brand-new Wonderland Parade, an extraordinary Christmas spectacular found only at WinterFest. Each and every night from November 24 through December 31, the parade will treat guests to a grandiose showcase of dazzling displays and extravagantly decorated floats with classic themes such as toy boxes, gingerbread houses, and choo-choo trains.
Singers and dancers from the amazing experiences all around WinterFest will also join the merry procession to perform on this nightly parade route. And maybe the Big Guy himself – Santa Claus – will join in this magical Christmas parade. Yule just have to visit and find out for yourself!
In addition to the new, nightly Wonderland Parade, Carowinds WinterFest welcomes familiar favorites to its list of festive attractions, such as Candy Cane Lane, Charlie Brown's™ Christmas Town, Head Elf Training, Jack Frost's Igloo Village, and much more.
For the festive holiday experience you've been hoping for this season, Carowinds WinterFest is full of wonder and fun. And with the Wonderland Parade happening nightly, there's never a bad time to go! Get your WinterFest tickets today.