Why Did the Legislature Leave Historic Preservation To Die?
A theory about the sudden death of a great program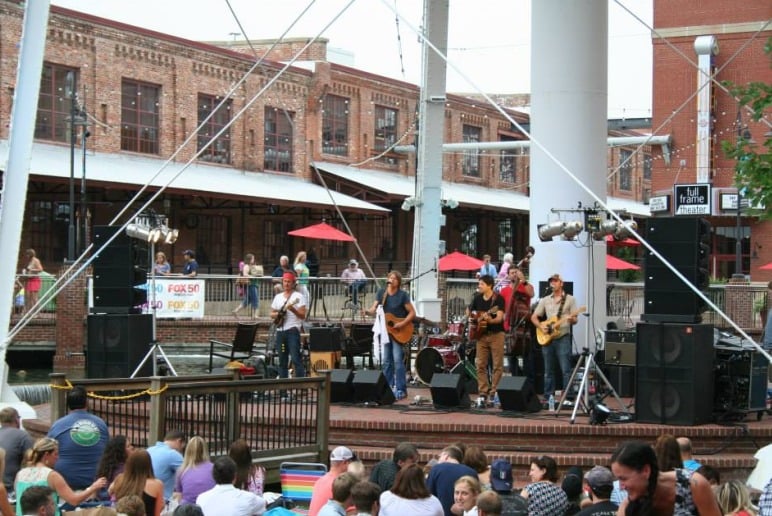 The N.C. legislature is allowing the state's Historic Preservation Tax Credit program, responsible for the transformation of towns and urban neighborhoods throughout North Carolina for 16 years, to expire at the end of the year. As I've said—hell, as Gov. McCrory has said—this makes no sense whatsoever. The program has been an undeniable success, as the N&O plaintively argues in an editorial today:
North Carolina's historic preservation tax credit has been a valuable asset to the state, enticing developers and residents to restore historic old buildings and homes to the tune of $1.5 billion in investment since 1998. It's estimated to have contributed more than $124 million annually to the state's gross domestic product. Some 2,200 jobs a year are created thanks to the incentive as well.
These properties – such as the American Tobacco Campus in Durham – can be prohibitively expensive to restore and might otherwise simply fall down.
Republicans in the state Senate, focused on tax reform that helps only the wealthy and business, just don't like the idea of giving tax breaks to certain other groups. So with their blinders on, they're doing away with the tax credit for historic preservation.
It is utter foolishness that will result in lots of historic properties disappearing forever.
The paper's right, partly, in citing ideology as the cause. But I think it's more specific than that. This is just a theory, but it makes sense in light of not just ideology but demographics.
The hard-liners in the Senate see North Carolina's growth patterns just as well as the rest of us. They understand that the state is cleaving like continental shelves into two distinct regions—one urban, young, and progressive, the other rural, older, and conservative.
Overwhelmingly, the kinds of people drawn to do business and live in urban centers tend to be younger and more liberal than those who set up shop in the suburbs and exurbs, the natural habitat of tract houses and antipathy to public transit. Letting the tax credits expire is just another knife to the gut of a group of people Republican legislators know likely won't vote for them.
Now, was this on their minds? Who knows? But the effect will be historic properties left to decay in North Carolina cities and towns, and lost tax revenue that those cities and towns could realize from working with developers to renovate and refurbish those properties. I have a hard time believing that's just coincidence.