Why People Are Calling Abingdon the Most Romantic Small Town in Virginia
Known for its history, arts, and award-winning food scene, Abingdon, V.A., is gaining acclaim for its romantic small-town charm. Plan a quick trip with your partner to this picturesque destination before everyone else does.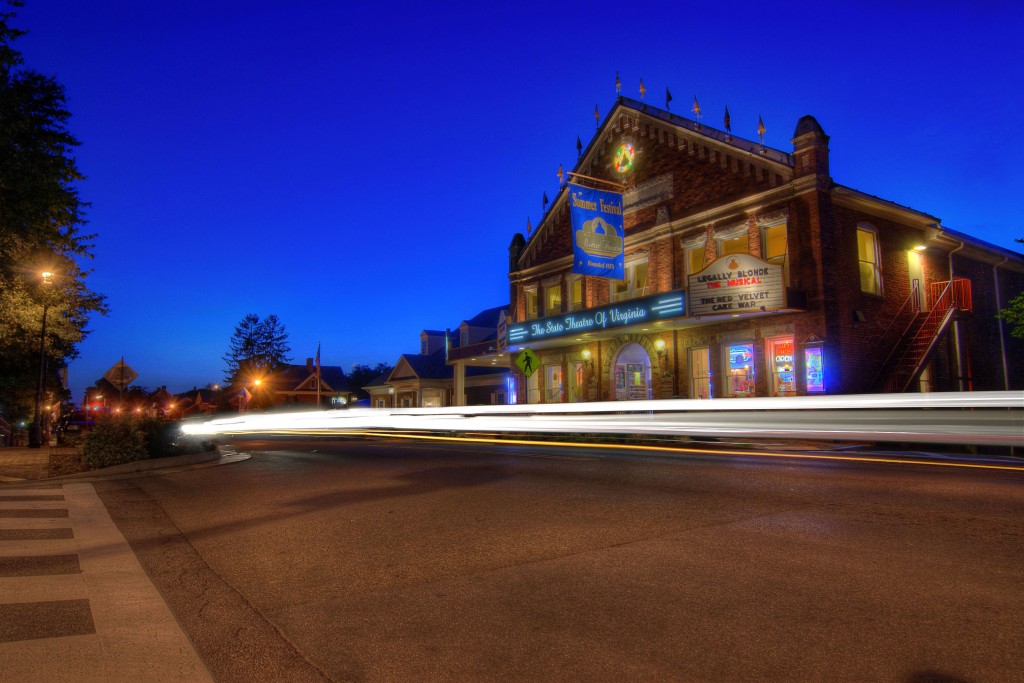 Romance is on the mind during the month of February. Perhaps you're shopping around for Valentine's Day gifts or cozying up on the couch with your partner. Either way, there's no better time than the dead of winter to spark some romance.
Many times, a romantic getaway is just what you need to reconnect with your partner.
For a dreamy destination that feels worlds away from the Charlotte skyline but will only take three hours by car, look no further than what some people are calling Virginia's "most romantic" small town.
Abingdon, Virginia is located just northwest of the North Carolina-Virginia border, rewarding visitors multiple opportunities to enjoy stunning mountain views paired with true Southern charm. Known for its arts, history, and outdoor recreation, Abingdon also has a fabulous food reputation that will make any couple swoon.
Hand-in-Hand with History
What's more romantic than immersing yourself in a historic place, learning about the past, while you're with the person who is a huge part of your present (and future)?
Something about old buildings just oozes charm, so if you're heading to Abingdon for some alone time with your partner, you must stay at Abingdon's grand dame of a hotel, The Martha Washington Inn & Spa.
Constructed back in 1832 as a private residence, this property has had many purposes over the decades. Now, The Martha Washington Inn is a AAA Four-Diamond property featuring an award-winning restaurant and wine program.
Pack your swimsuits, too.
The two of you can take a dip in either the indoor saltwater pool or the outdoor jacuzzis after you enjoy a couple's massage at the inn's full-service spa.
Hand-in-hand, the two of you can explore historic Abingdon as you stroll the brick sidewalks on a self-guided walking tour.
The downtown district features perfectly preserved architecture dating back three centuries—the perfect backdrop to a flirtatious and fun weekend away. (Abingdon's entire historic district is listed on the National Register of Historic Places.)
The "Best Small Town Food Scene"
Named the Best Small Town Food Scene in the country by USA Today, Abingdon surprises visiting foodies with its award-winning food scene.
For one of the most romantic meals in the town, make a reservation at The Tavern restaurant. Imagine yourself two centuries in the past as you dine next to a roaring fire in the oldest building in Abingdon.
The Tavern has been welcoming travelers since 1779, so you'll experience true Southern hospitality firsthand here.
Appalachian Arts & Culture
If you and your partner enjoy soaking in the cultures of your travel destinations, you would be remiss not to explore the real Appalachia through its arts and cultural scene.
To see what the region's craftspeople of today are creating (and perhaps to purchase a unique keepsake), head to Holston Mountain Artisans. For a unique look at Abingdon's arts, you can also visit artists working in their studios at the quirky Arts Depot housed inside a vintage train depot.
Featuring exhibits showcasing the history of craft in the region, the must-visit William King Museum of Art is also home to artist studios and an outdoor sculpture garden, making a full experience of your visit. Plus, admission is free seven days a week, so why not?
Romantic Abingdon is calling your name this winter.
Explore this picturesque place with your favorite adventure partner before the rest of Charlotte finds out about it. Click here to view an Abingdon weekend itinerary for couples.