With 45 Years of Local Experience, Helen Adams Realty Advises on How to Navigate Today's Hot Market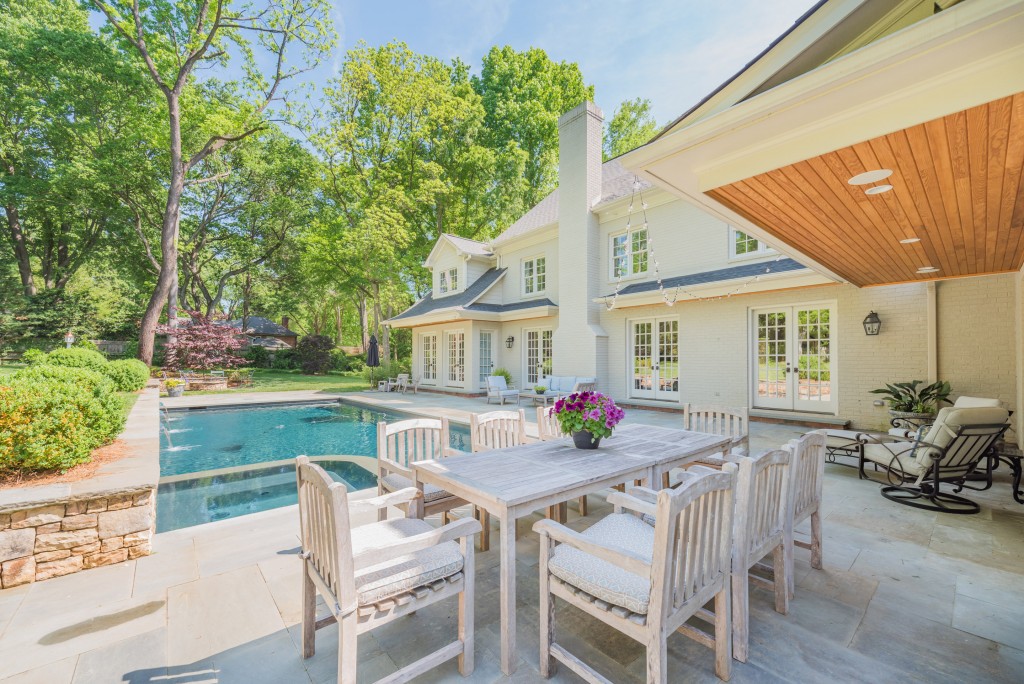 Everywhere you look, consumers are being told that the real estate market is hot. Specifically, the Charlotte real estate market.
But what does this mean for active buyers and sellers in the Queen City?
Looking beyond those buzzwords and deep into the hyperlocal markets around town, Helen Adams Realty agents have the first-hand experience and knowledge to help their clients navigate the fast-paced housing climate we're currently experiencing.
Agents at Helen Adams Realty have aided and advised buyers and sellers around the Charlotte area since 1975. More than four decades later, the team has seen its clients through many ups and downs. This experience allows them to continue to help clients as they navigate today's hot seller's market and for years to come.
What Buyers and Sellers Should Know in Charlotte's Hot 2021 Market
"Preparation really is key in today's market," says Frank Adams, third-generation leader and REALTOR® at the firm since 2010.
"Buyers can best prepare by spending quality time with a lender and getting comfortable with the buying process before they get serious about shopping for a home," he advises. "Once they're ready, high due diligence fees and tight due diligence timeframes are the name of the game if buyers want to win deals. Sellers want to see this kind of significant consideration in order to feel comfortable taking their home off the market."
For sellers, the top priority is to get a clear and competitive offer on their home. Because the number of days on market continue to drop in Charlotte, this is now happening faster than ever.
In February, according to Canopy REALTOR® Association, the number of days on market from list date to close date dropped 12 percent to 88 days compared to the same time last year. Another consequence of this competitive market is rising sales prices. The average sales price in the same criteria was up 12.6 percent in February, giving sellers motivation to list their homes.
How Helen Adams Realty Supports Both Agents & Clients
"Anyone can open a door and show a house, but helping your buyers win multiple offer situations, helping your sellers achieve the highest possible net number, and caring for your clients through sound advice throughout the transaction is what takes a client's experience to the next level," says Frank, grandson of the company's founder. "Agents at Helen Adams Realty have the market experience, support, and processes in place to do just that."
Woman-founded, family-owned, and locally-operated since 1975, Helen Adams Realty has excelled in providing personalized customer service for more than 45 years. The firm maintains this reputation by surveying every client post-transaction since 2006 and is honored that repeat and referral clients make up 75% of the company's business.
In-house, hands-on help
Helen Adams Realty's focus, as a company, is to provide excellent support for their agents so that they can spend their time and energy supporting buyers and sellers, working through contracts, touring properties, and staying on top of market activity.
The in-house support staff includes non-competing Brokers-in-Charge who act as 24/7 business advisors, a marketing and technology department skilled in graphic design and digital media, full-time office administrators to help with transaction paperwork and processes, and a relocation department that offers a network of global support and partnership.
"We put our agents first so that they can put their clients first," says Jeff Adams, President of the firm.
"Providing hands-on training and support for our agents ensures that they stay a cut above the rest and provide the highest level of service to their clients. Navigating the current market is their full-time job, and supporting them behind the scenes is our full-time job."
No matter what the real estate market looks like, Helen Adams Realty's agents are fully prepared to guide you on your real estate journey. If you need a real estate agent or have specific questions about your neck of the woods, give them a call.
Not sure where to start? The firm's Relocation Department can play matchmaker with you and the agent at the firm that is best-suited to take your specific real estate situation, personality, and lifestyle into consideration. The intention behind this matchmaking process is just part of the firm's commitment to exceptional customer service.
Helen Adams, the firm's founder, had a simple business approach: offer the highest level of personal service, unmatched area knowledge, and unwavering ethical standards.
Second- and third-generation family members, led by Jeff Adams, continue to successfully operate Helen Adams Realty's four offices while keeping Helen's legacy alive. Learn more about Helen Adams Realty's history in Charlotte real estate here.