A Tale of Hometown Retail Excellence – How Belk is Reimagining Holiday Shopping
A look inside how Charlotte's neighborhood department store is flipping the script on traditional holiday shopping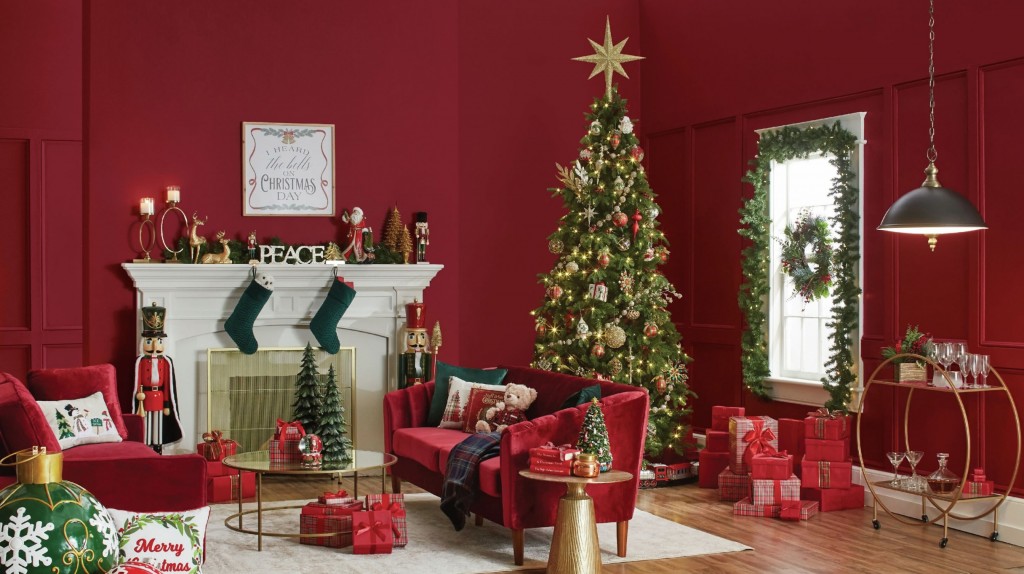 By Chris Kolbe, EVP, Chief Merchandising Officer at Belk
It's the season of gathering once again, but bigger and better this time around. Whether online or in-store, consumers are anxious to make meaningful purchases and soak up the experience of holiday shopping. After more than a year of social distancing from family and loved ones, there's an infinite desire to return to entertaining, and people are looking at their homes as the top destination to make lasting memories this holiday season. I've traveled to 20 Belk storefronts in the last 30 days and can confidently say, when you step foot on our floors, you can see and feel the essence of gathering. At Belk, shoppers will get a festive feeling as they get ready to decorate their homes for entertaining, with all of our seasonal décor to tie it together.
---
Luxury and Comfort Take the Lead

Home and fashion trends this season are playing into our strengths: luxury and comfort. The two are top of mind for shoppers seeking quality gifts from better brands across jewelry, handbags, shoes, beauty, perfume and more. To best meet consumers' needs, collections like What Goes Around Comes Around are helping Belk stay on trend with what customers are excited to be shopping for this holiday season. Our vintage luxury handbag collection is chock-full of stylish picks, from Chanel and Louis Vuitton handbags and weekenders to Rolex watches – people are ready to spend, and vintage luxury items are in high demand. While many are ready to get out of the house and even travel, some shoppers still prefer to stay in. No matter the plans, our customers are prioritizing comfort, which is why we've amplified our stock of comfy pajamas, flannels and sleepwear for the whole family.
---
Helping Customers Find Those Perfect Gifts

With anticipation that customers would be eagerly starting their holiday shopping early, we set the Belk floors in October this year. As we head into peak holiday season, your local Belk store is well-stocked with a great variety of items. The same goes for our website and Belk app. Customers can choose to buy products online and pick them up in store or have them delivered right to their homes. We also have thousands of new choices available online, thanks to Belk Marketplace, which allows you to shop directly from even more vendors. To top it off, we've recently partnered with Afterpay, so online shoppers can split purchases into four interest-free payments over six weeks.
---
Trends on Belk's Floor This Season
You will see a few special trends on Belk's floors this season, including All That Glitters, a collection of evening attire, tuxes and gowns, as formal events return stronger than ever. There's also Winter Brights, which encourages the idea of getting outdoors this winter. From fun winterwear to travel essentials like durable luggage, Belk is helping shoppers make the most of the season in style, no matter where they're headed.
As we look to 2022, a lot of newness is coming to Belk – from brands and categories to exciting vendor partners, there's plenty to look forward to as we continue to serve our communities in-store and online at Belk.com.
---
About Chris Kolbe:
Chris Kolbe has been a President, Chief Merchandising and Design Officer for several major brands and retailers over the last 30 years. Prior to joining Belk as the brand's EVP, Chief Merchandising Officer, he was the SVP of Product Design at Kohl's covering all categories of private and exclusive brands. He has served as a Chief Merchant at Sonos, Lands End, Lucky Brand Jeans and Mexx Europe. His experience also includes founding the Original Penguin Brand and merchandising roles at brands such as Polo Ralph Lauren, Urban Outfitters, J. Crew and Saks Fifth Avenue.