Build a Lasting Financial Legacy: Three Essential Tips
Financial planner Michael Ziemer shares a strategic approach to family wealth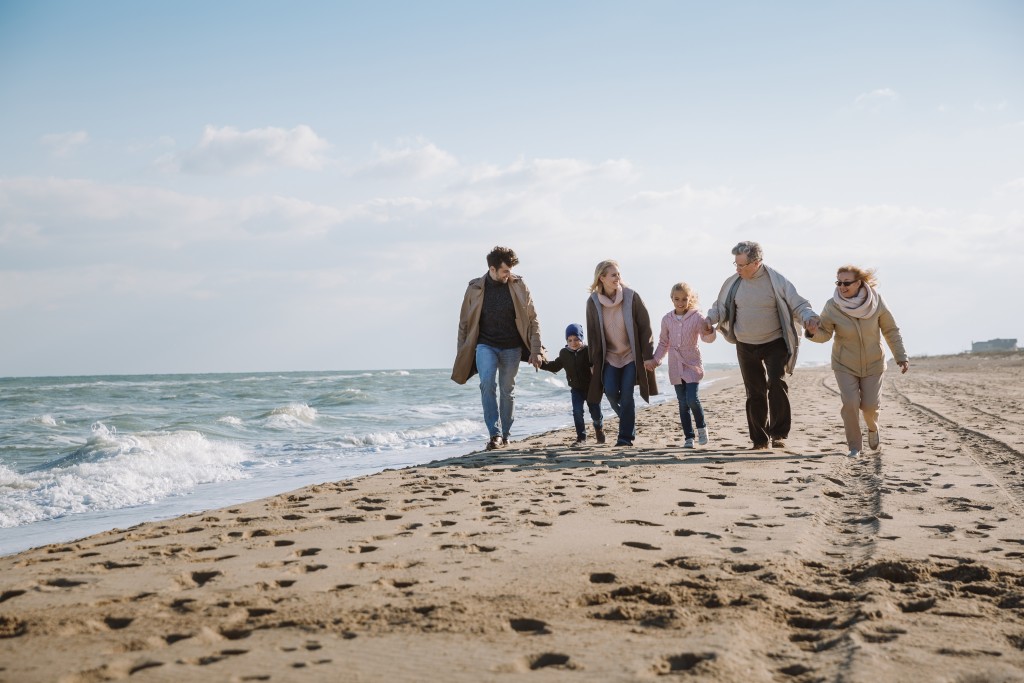 You've worked for decades to build your wealth—not only to provide for yourself but also to ensure that your loved ones are cared for in the years to come. Your diligent saving is a testament to your compassion: You can now provide relief and comfort to aging parents and invest in a thriving future for children or grandchildren heading to college.
But building a lasting legacy is about more than just saving.
You need a clear strategy to make sure your children and grandchildren can carry on your financial legacy, says Michael J. Ziemer, CFP® and Partner at Parsec Financial.
"We have found that many of our clients are quite skilled at saving and investing, but few know how to effectively communicate with extended family about their wealth," Ziemer says. "Although our clients know that they should be speaking with their children about generational wealth, it is common to delay this uncomfortable and emotional conversation."
Tragically, delaying these important conversations is one of the many reasons it is estimated that 70% of wealthy families lose their wealth by the second generation and a staggering 90% lose it by the third.
Here, Ziemer shares three key pieces of advice for a successful family wealth plan.
1. Start planning—and sharing—now.
It really is never too early to begin these discussions to share your financial values.
Clear communication is essential for effective estate planning. Start a conversation with your adult children—and be sure to tailor your discussion to their level of responsibility and financial experience.
If your heirs have disabilities or trouble managing money, they may not ever be prepared to talk about your family wealth strategy. In that case, talk to your financial advisor about communicating your estate plan in writing. This approach provides another way to document your legacy and outline your values and hopes for your family's financial future.
"We recommend clients start planning by writing down their ideal generational wealth objectives," Ziemer says. "We urge them to not get bogged down with the idiosyncrasies of specific family members or complicated planning strategies. Instead, they should create a list of idealistic family objectives and start building a plan to achieve these objectives."
2. Meet with a financial advisor.
You're not alone in wanting to provide a secure financial future for your loved ones. But the process of planning for your estate may leave you feeling isolated.
A financial advisor can help.
Your advisor will not only be a reliable and trustworthy partner in managing your wealth now—with annual tax preparation, for example—but will also be an essential counselor for helping your financial care span across generations. At Parsec, your advisor is part of a team of financial planners, portfolio managers, tax specialists, and client service specialists who provide expertise and insight to protect your wealth and legacy year-round.
"After developing our client's legacy plan, we then schedule and facilitate a family meeting," Ziemer says. "The goal of a family meeting is to open lines of communication with family decision makers. This allows our clients to share their wishes and build consensus within the family. This communication will significantly reduce anxiety and stress as we implement the plan."
3. Do your research.
Financial guidance can take many forms and starting with thorough research offers the best chance at success. Look for firms with history and experience to guide your planning.
There are many financial firms that excel in investment management, risk management and basic retirement planning. Legacy planning not only takes tax and estate expertise, but the advisor must have plenty of time to dedicate to a single family.
Ziemer recommends that finding a fee-only Registered Investment Advisor (RIA) with knowledge and experience in family generational wealth, such as Parsec, will be well worth the research.
Once you find a trustworthy advisor, you can start making an estate plan that works for your family for decades to come. Visit parsecfinancial.com/family-wealth-manager and let a Parsec advisor help you take the next step.