2021 Charlotteans of the Year: 5th Street Group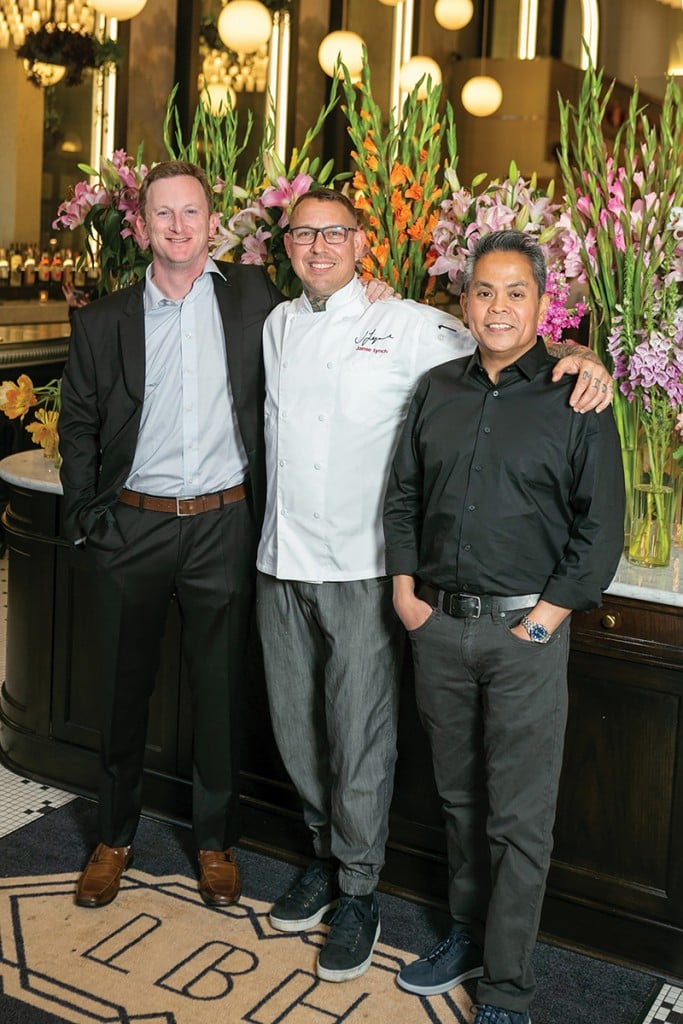 In a year when restaurants were consistently short-staffed and hard pressed to pay employees a living wage, one restaurant group decided they could do better. 5th Street Group, whose portfolio includes 5Church and La Belle Helene, introduced "Tip the Kitchen" to increase tips for back-of-house staff like dishwashers and line cooks, who don't get the same visibility as servers. They've remained 90% staffed since February 2021.
"It's an opportunity for guests to show appreciation to the kitchen for the experience," says CEO Patrick Whalen. "It's optional, just like gratuity, but the societal obligation isn't the same." On each guest check, they include a line for the staff that prepares food and washes dishes. As of late September, Whalen says about 20% of guests participate.
Tip the Kitchen has allowed 5th Street to avoid raising prices, as many independent restaurants have done to stay afloat. "If I eliminate tipping and raise prices 25%, I'm alienating a huge part of my customers," Whalen says. "If there's a way to bring more total revenue into a restaurant without obligating people to pay more, I get the best of both worlds."
5th Street, which was mid-construction on two restaurants at the start of the pandemic, still managed to open three restaurants in the last year. Whalen says they've signed a lease on a second space in Nashville, and at press time, he was wrapping up a deal in Denver. He plans to carry out Tip the Kitchen at each one. "I could have kept this (business model) to myself and kept my restaurants fully staffed," he says, "but I want to change this industry. This is all I will ever do, and I want this business to do better."
Whalen, along with partners Jamie Lynch and Alejandro Torio, also committed to matching collective kitchen tips at each of their restaurants up to $500 per day. They provide health benefits to all management positions and offer incentives like Panthers tickets and additional time off to hourly employees. 5th Street's minimum wage for tipped employees is $5 an hour, but Whalen says they all make $15 an hour minimum, guaranteed. "Our lowest paid employee makes $25 an hour in reality," he says, "even the dishwasher who started a month ago."
It's a departure from restaurants like The Jimmy, which offered a $1,000 signing bonus to attract employees. "It's like HBO," Whalen says. "It's free for the first month, but then you're paying $30 a month. We have to change the business from the inside out."
Instead, he aims to attract career-oriented people like 5Church's general manager, who started as an intern. If more restaurants don't make similar investments in their staff, he fears it could be the end of independent restaurants. "We'll all be eating at Applebee's sooner or later," he says. "That scares me the most."
THE 2021 CHARLOTTEANS OF THE YEAR