2021 Charlotteans of the Year: Wynee Bermudez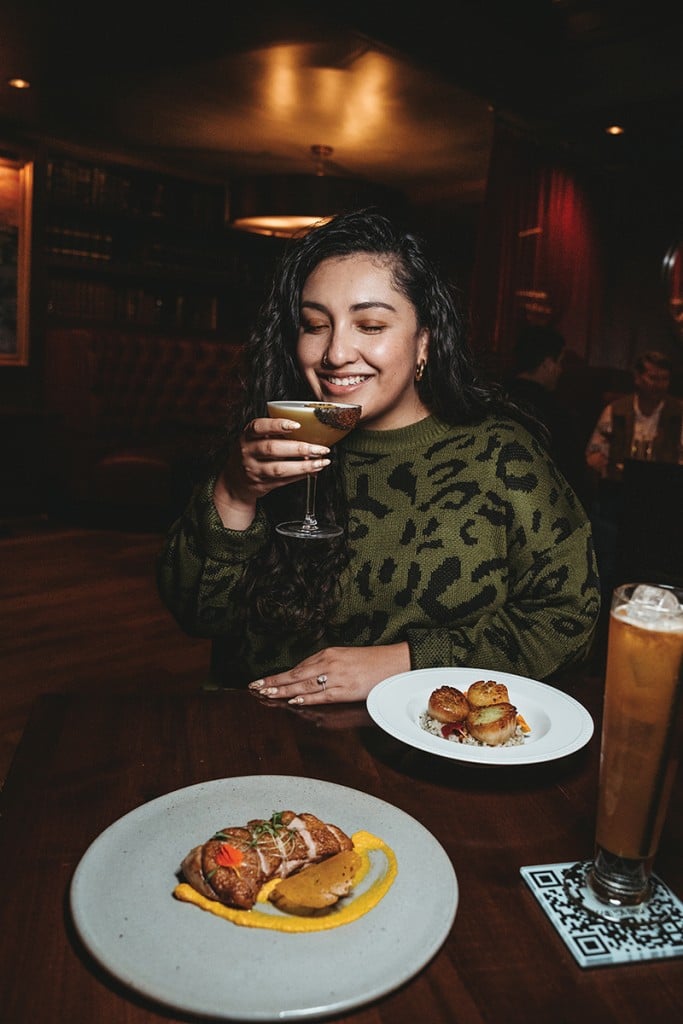 Wynee Bermudez downloaded TikTok in late 2019 to share videos she shot on her iPhone with her friends and followers. It was an extension of her blog, Wynee's World, which focuses on food and travel, as well as a creative outlet during the stay-at-home order. She posted her takeout recommendations to TikTok with voiceovers and music, and by June 2020, she had about 200 followers. Then she posted an 11-second video of birria tacos from Maria's Mexican Restaurant. Less than 24 hours later, it went viral.
"I owe a lot of my success to how personable the app is," Bermudez says. "Instagram is way more curated; it's a highlight reel. With TikTok, the most random stuff goes viral. For me, it only took one video."
By September, the 28-year-old influencer had more than 86,000 followers and the video more than a million views. Maria's menu even lists this dish "as featured on TikTok." Bermudez has continued to feature local spots like Zio Casual Italian and Another Food Truck?! on the @wyneesworld account, much to the delight of their owners. They know that when a restaurant gets the Wynee Bermudez treatment, customers follow.
Bermudez, a social media manager at Yellow Duck Marketing, began exploring Charlotte restaurants when she moved back to her home state in 2018 as a way to get familiar with the city. She keeps a running list of restaurants she wants to try; when she goes, she takes notes and rates each on a scale of one to five stars. These days, she gets regular invites to media events where meals are comped (which she always discloses to her followers). But if it's a smaller, independent restaurant on her list, she goes on her own dime. It's a refreshing shift from influencers who've garnered a reputation for accepting free trips and meals in exchange for media coverage. 
While the word "influencer" often conjures up images of teen trendsetters, mommy bloggers, and well-dressed pets, Bermudez embraces it. "I feel like so many people use that word in a negative way," she says. "But with TikTok, the fact is, it gets people in the door at restaurants." It's why she prioritizes Black-owned businesses, food trucks, and family-owned eateries—even more than gaining followers.
Her reach goes beyond just Charlotte, too. Visitors from South Carolina and Georgia have eaten at Maria's because they saw Wynee on TikTok. Bermudez doesn't claim to have the breadth of knowledge or attention to detail of a traditional food critic, but she recognizes that has a similar authority with her Gen-Z followers. "Most people gravitate toward people they can relate to," she says. "They don't always know the restaurant critic or follow them on social media, but they feel like they know the influencer."
Bermudez says her TikTok fame has inspired a goal to someday have a TV show centered around eating different foods and meeting chefs and restaurant owners. But for now, she's thrilled to use her influencer status to boost deserving restaurants that need it most. "It warms my heart when a restaurant owner reaches out and says they had a great week," she says. "The best possible outcome is when a restaurant gets a spark they haven't seen before—or in a long time—because some customers saw them on TikTok."
THE 2021 CHARLOTTEANS OF THE YEAR