Return of the Cam
20 months after we let him go, here he comes, back to run the show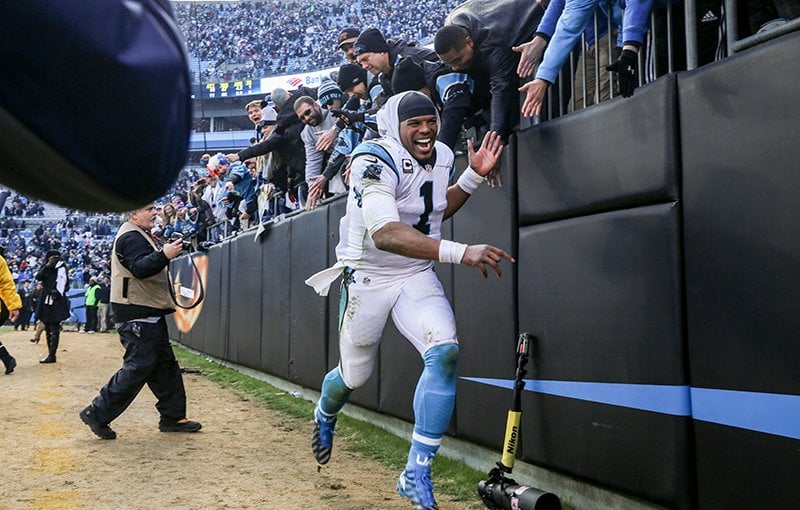 Hey, Cam. How've you been? Haven't seen you in a while—20 months, actually. It was March 2020 when the Carolina Panthers released Cam Newton, the 2015 NFL MVP, Superman, style maven. It struck a lot of fans as a disrespectful way to dismiss the most celebrated player in the history of the franchise, probably the best, certainly the most exciting. Well, guess who's coming back to dinner, and guess who'll be fixing him another plate?
As for what he's been up to, at least in football terms, not much. The Patriots cut him before the season opener, after only one year with him as the starter. As a player, this is a different Cam than the one who took the field for the Panthers a decade ago, fresh off a Heisman Trophy and national championship at Auburn. He's 32, not the athletic marvel he was then. (See Adam Rhew's 2015 profile for a glimpse of Cam in his prime.)
Then again, the guy who's taken most of the snaps at QB for the Panthers this year is 24, and he's hurt physically and maybe in other ways. In April, the team traded draft choices in exchange for Sam Darnold, who had struggled through three years with the dismal New York Jets. The trade set up Darnold for a fresh start. "He just doesn't have to do it by himself," Panthers general manager Scott Fitterer said in May. "He just has to be Sam." That may be the problem. He famously admitted, on a live mic during a 2019 game against New England, that he was "seeing ghosts." On Sunday, against the same team, he played as if they still haunted him.
So welcome back, Mr. Newton. It's obvious by now that this season will look nothing like 2015, and there may not be any magic left to recapture. Even so, it'll be good to see you again under center (or in the shotgun) in that No. 1 jersey again, no matter if the completion percentage takes a dive and losses accumulate. You came back, which helps wash away that bitter taste that lingered from the way we let you go.
A look at our past coverage of Newton: